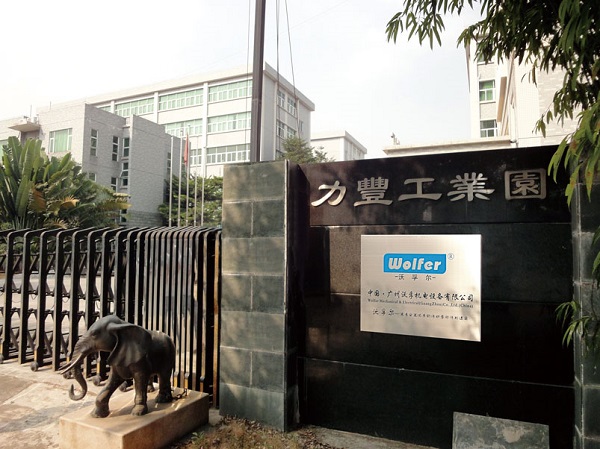 Wolfer Mechanical & Electrical (GuangZhou) Co.,Ltd. 
is located in the convenient transportation of the Pearl River Delta: LiFeng Industrial Park GaoSha Industrial Development Zone,ZhongCun Town,Panyu Area, GuangZhou city. It adjacent to Guangzhou South Railway station which it is one of the largest transportation hub in China. Wofler
is a new type joint-stock enterprise. It devote itself to research machinery working technology and the standard level of precise machinery's shaft components from developed countries, then through ourselves' innovation and study, We push our products towards to China market.
Wolfer present competitive products to the market, such as: Timing Belt Pulleys,TB Bushings,Keyless Locking Devices,Torque Limiters, Metal & Non-metal couplings, Gears and Sprockets , etc. Meanwhile, Based on customer's demand, Wolfer also accept to design and manufacture for various complicated power-transmission combinations. Wolfer put forth effort fo improve its trade-mark value, and offer high quality products with best service for customers. In order to ensure the accurate delivery time, Wolfer has stock arrangement for some common-use products in GuangZhou. Wolfer's success depends on that it always admit and reserve capable talents. Wolfer can offer smooth & steady with joyful circumstance for each staff, and encourage them to study continuously.
Wolfer's specialized service-team can offer you each service which include design 、type-selection and dificult problerms' analysis for our products.
Your trust promote Wolfer's development, and Wolfer's development can bring better service for you.